Oleksandr Shulyak and Olga Brodska are the new heroes of our column "Volunteer Front". Back in 2014, their travel company helped Ukrainian troops on the outskirts of our country. Oleksandr's father on his own initiative took everything to the front line. He is now 66 years old and a few days ago they both with Oleksandr returned from Kramatorsk.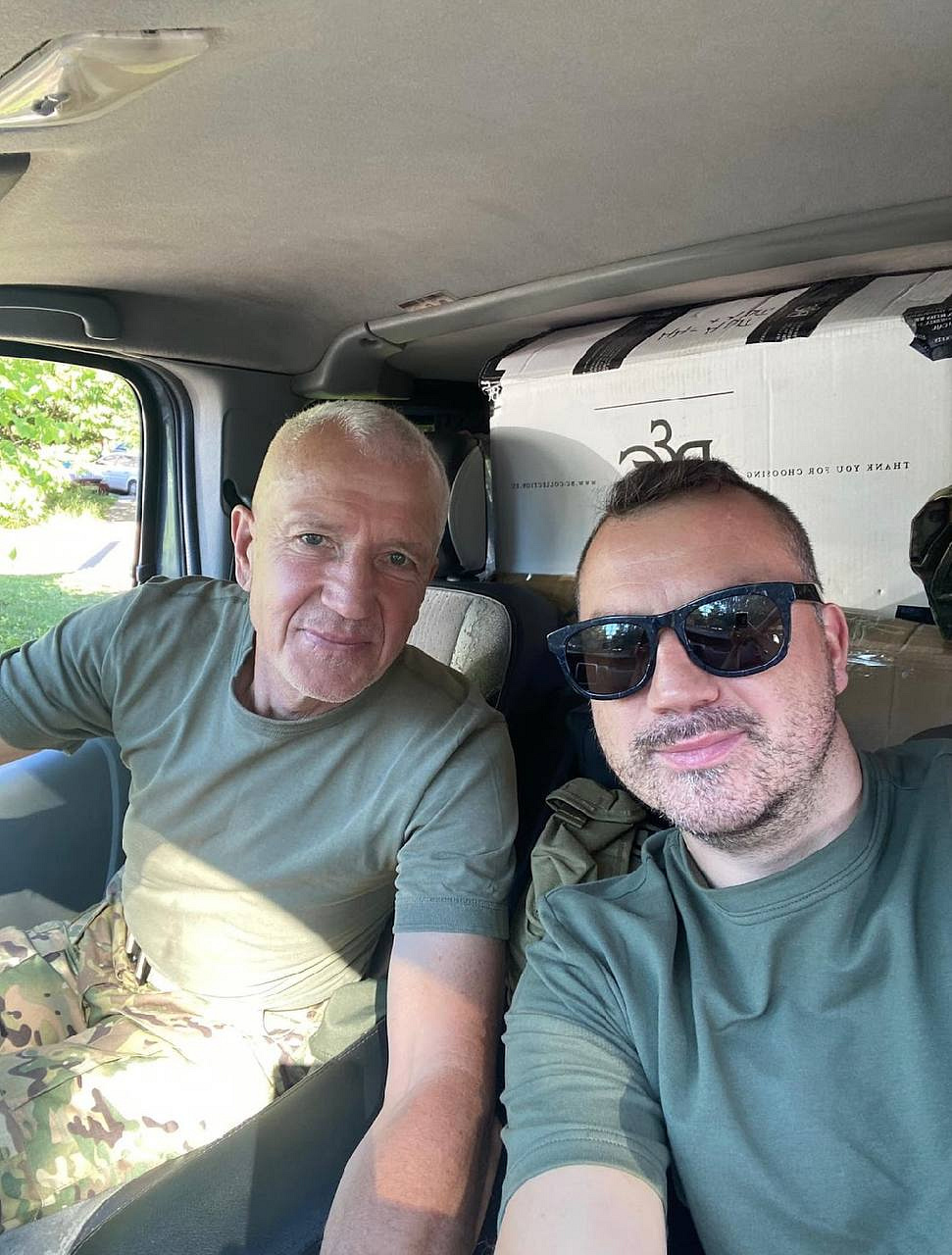 After the full-scale invasion of Ukraine by Russian troops, Oleksandr and Olga together with a group of like-minded people set up the "Pride" Charity Foundation, which actively assists our troops and provides humanitarian aid to the civilian population.
Tell us a little about yourself: what were you doing before February 24?
О.Shulyak: We are the owners of AVALLGA travel company, that provides travel services to corporate clients for 11 years, and we are among the top ten Ukrainian tour operators by sales volume. We were growing rapidly even during the COVID, and we did not downsize our staff then and continue to do so. Most of our clients are in Europe and travel there.
Have you been preparing for war in some way?
О.Shulyak: Olya was expecting it, but I was not.
О. Brodska: I am a pragmatic person in our team. Not knowing about the probability of war was difficult, as long as you do not live in an information vacuum. Many of our clients left the country a long time ago, taking their families out of the country weeks before, other months before.
I am from Mariupol. All my mother's relatives were from Olhinka, a village near Volnovakha, and my mother's relatives were from Berdyansk. Unfortunately, my mother is still in Mariupol, but we look forward to seeing her in the coming days.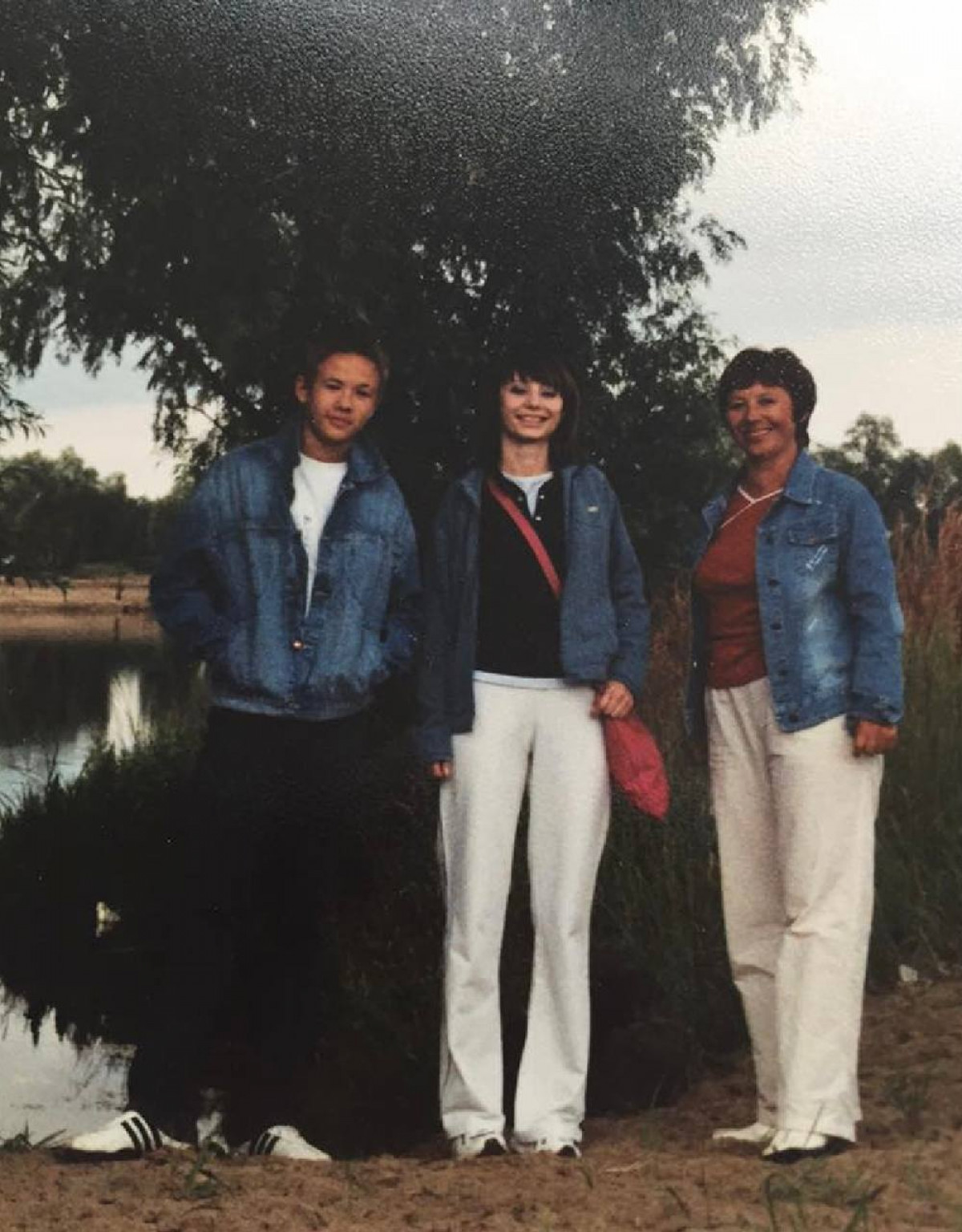 Olga and her brother and mother
Father and Grandmother did not survive the war - two of them died in bombing raids.
My mother took care about them under everyday bombing. It was her birthday on 4-th of May. She asked her husband and grandmother to survive at least that date. Grandma died on the 6th, and my Father on the 11th. It's so painful to talk about it.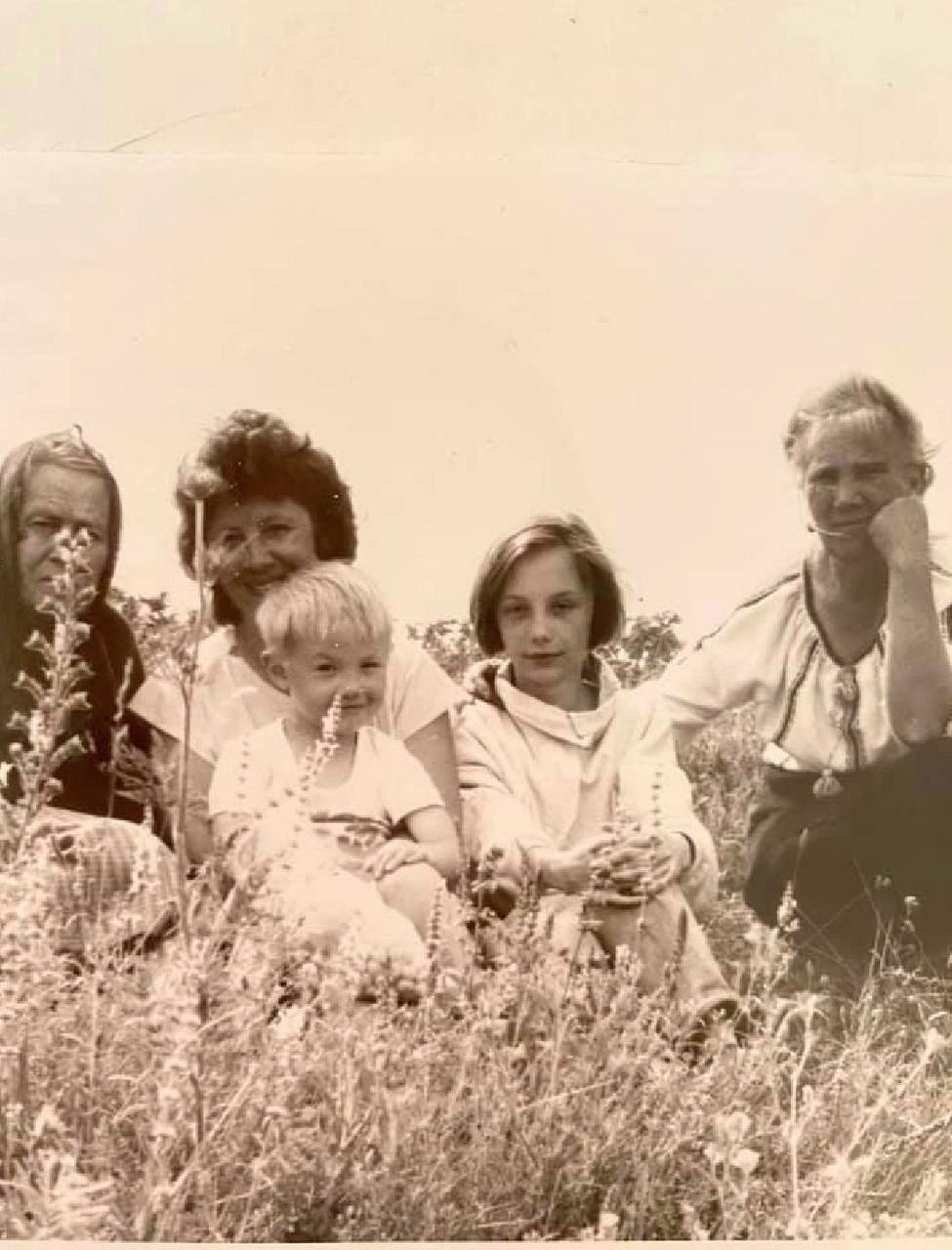 Olga with her mother, brother and two grandmothers
My mother was preparing for the war, stocking up on water and food. She said that the money should be stored in pots and covered with a lid. If there would be an explosion, they would be saved that way. Even she was in hell, she was very supportive, calmed us down, but only by moment she was in touch with us.
No one thought that Mariupol, the place of my childhood, would be treated so harshly. The house on Zielinski Street where my brother and I grew up was demolished.
I found out about what had happened to it from a classmate. She lived there for three weeks during the bombing.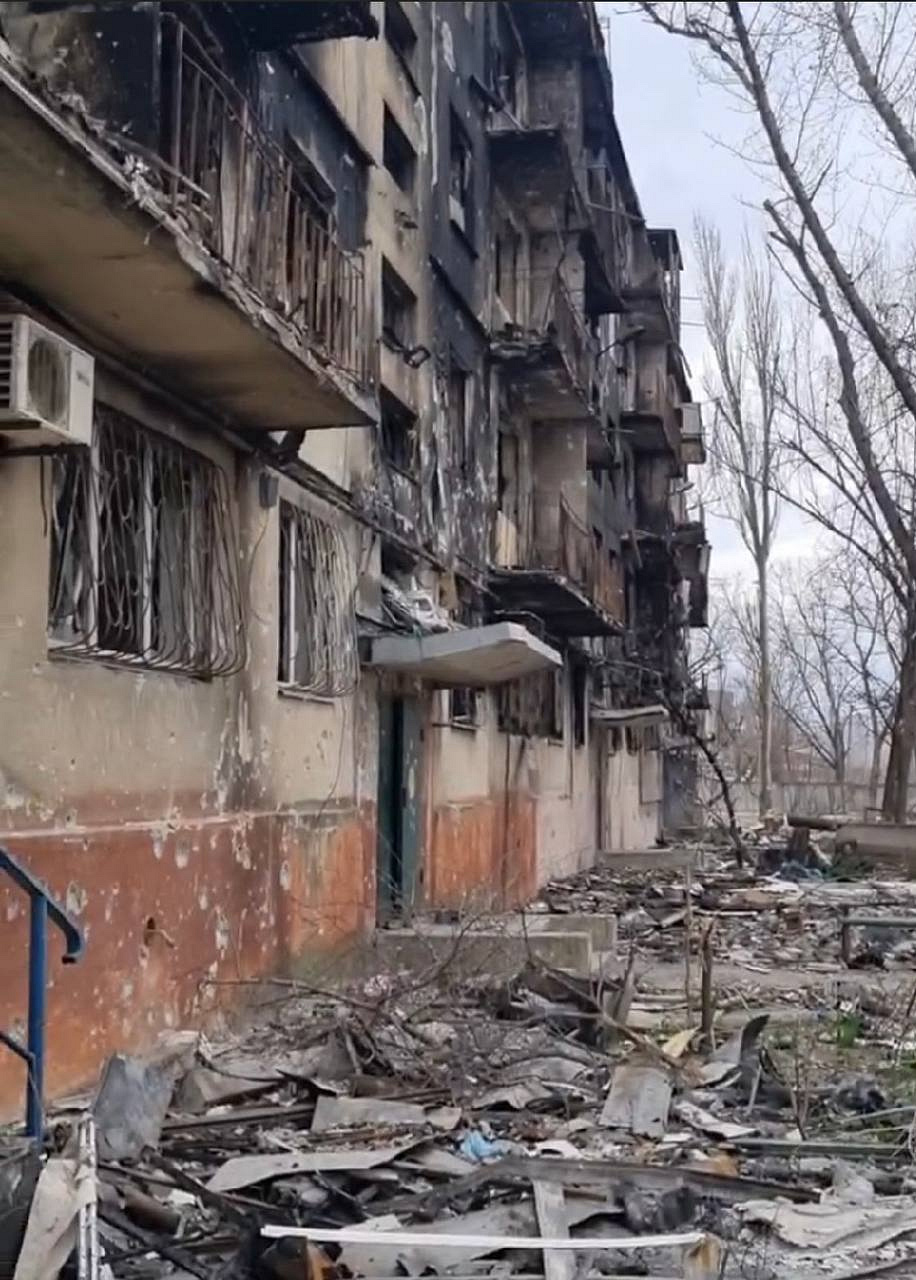 The yard where Olga spent her childhood
They hid in the basements, ran from one place to another, when everything around them became red hot from the burning apartments. They sawed and broke pipes to get water, strained it through cotton wool.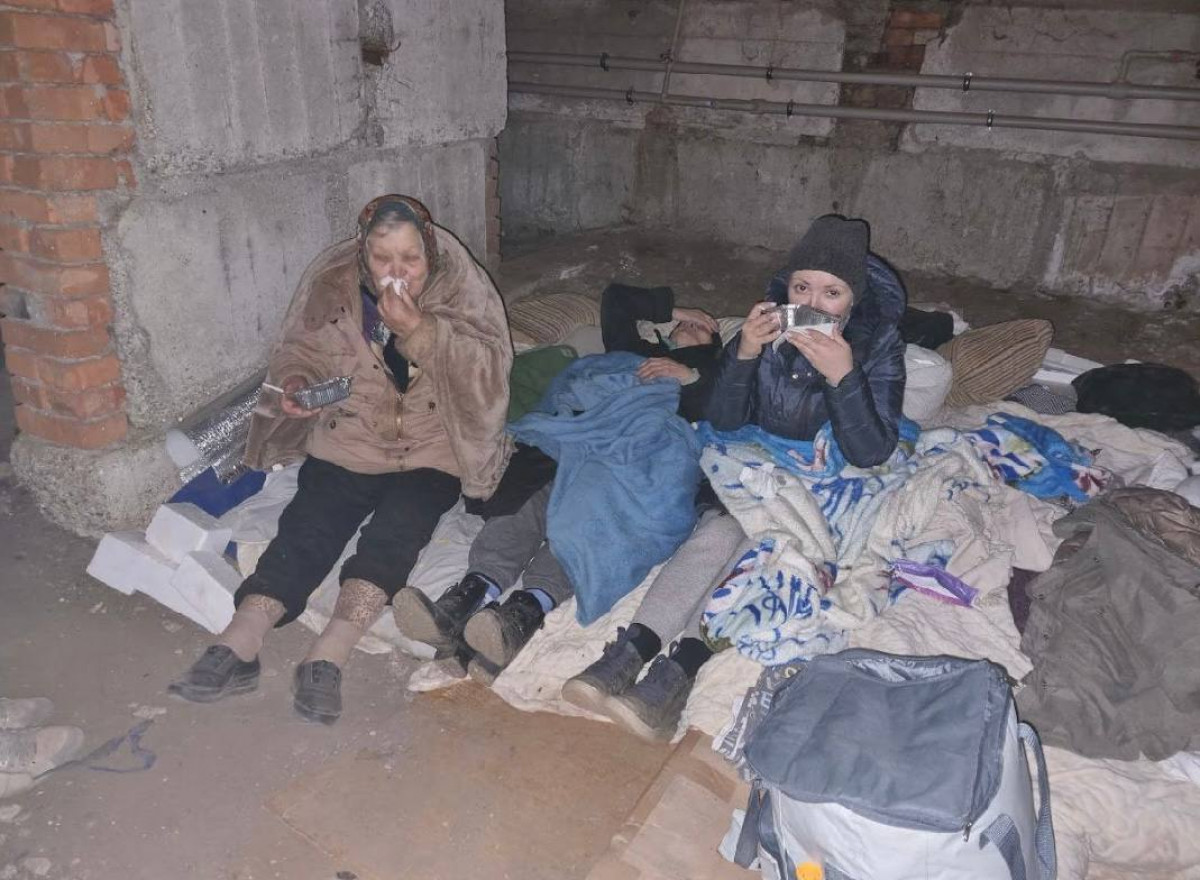 My relatives by then lived in another area of Mariupol, they had moved from Zelinskogo Street to the private sector. Their house was the fourth one from the road and it was the only one that miraculously survived.
How did you decide to become volunteers?
О.Shulyak: In 2014, when the war in Donbas started, Olya and I decided that our company would help our soldiers. We set aside a certain amount of money for that by selling each ticket, looking for responsible volunteers who knew who we could help with that money.
My dad took the aid to the ATO zone on his own initiative. It was important for him to control everything, so to speak, to get everything "from hand to hand".
At first my dad went to the ATO zone every second week for three days. Then volunteering took most part of his life - he was at home for three days, two weeks away at ATO. Driving under fire to the hottest spots. It is a kind of syndrome of a man who has been in a war zone. He was more comfortable there than at home.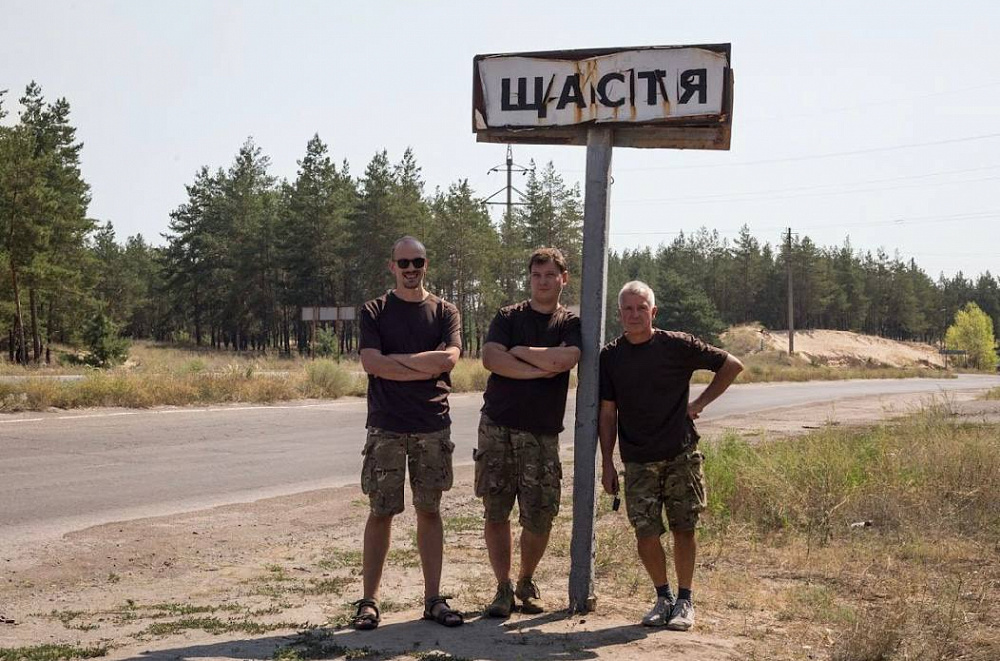 This year, a whole brigade of Ukrainian soldiers lived in my parents' house near Kiev. When the occupiers were in Kyiv region, my dad came to the MFU guys standing there and invited them in. There were 20 people living at their house, and another 19 came regularly to eat and have a shower.
I didn't know about it at first. My mother called and said, without details, that we had guests here. I thought that was it: the russians had arrived. As a result we started supplying this brigade with all the tactical equipment.
Can you tell us more about what you do as volunteers, who you help?
О.Shulyak: When it all started on February 24, at first I travelled to help the volunteer brigades and delivered medicines to hospitals in Kyiv and the region. I had to constantly move around the city from one end to another, it was time-consuming. The logistics was insane and I set up a chat to look for guys in different parts of Kiev who could connect.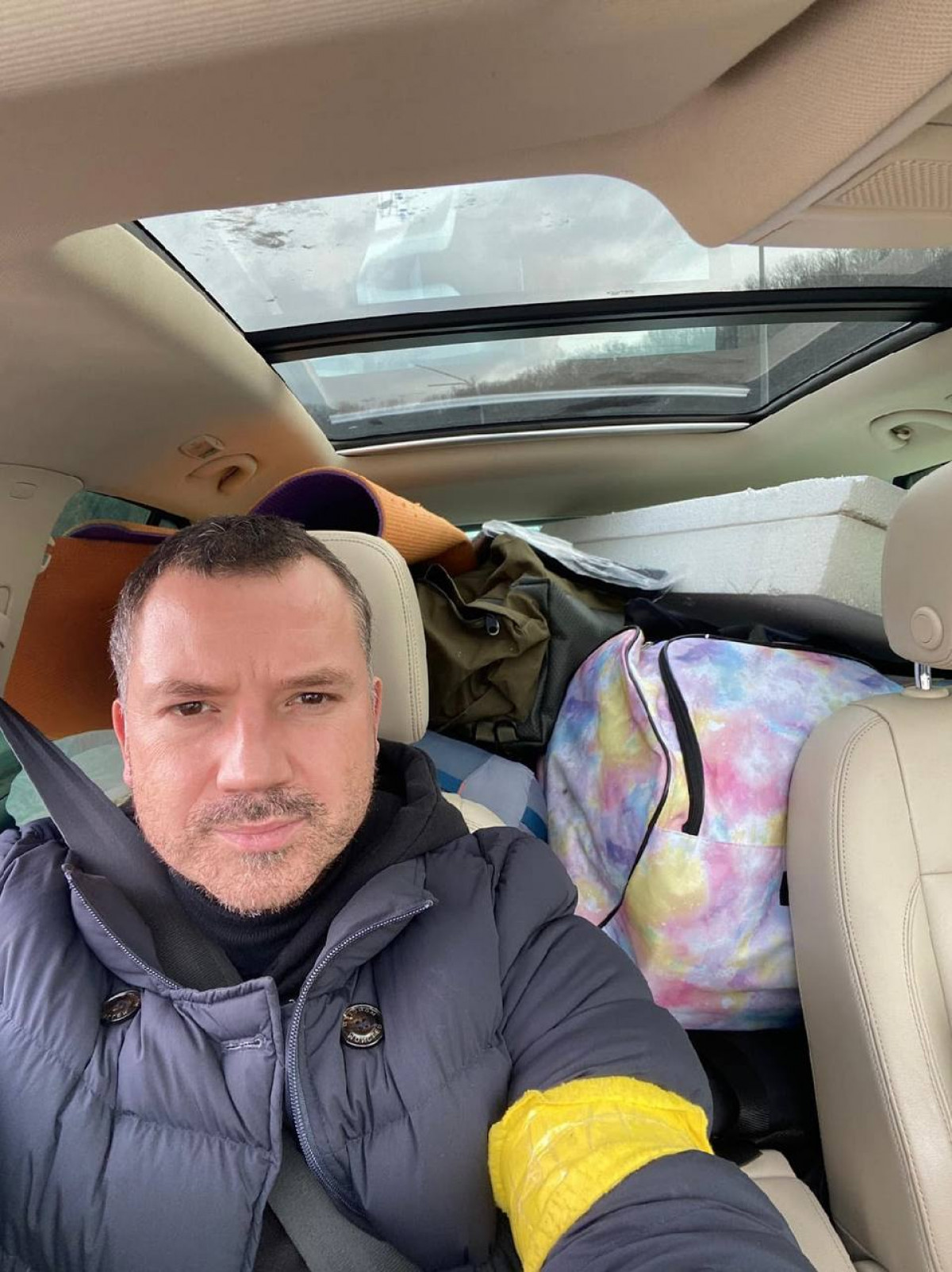 At the start of the war I had the opportunity to join Azov, but realized I can be more effective as a volunteer and honestly declined. At that point I was already actively volunteering and had the opportunity to help with the evacuation of people from Irpin.
When I arrived at the destroyed bridge in Irpin to pick people up, I met soldiers from the 80-th Brigade. They made a list of everything they needed, and we started helping them. Then we managed to find and purchase everything in Kyiv.
So together with the team we decided that we would focus our main efforts on helping the AFU who were actively involved in the fighting.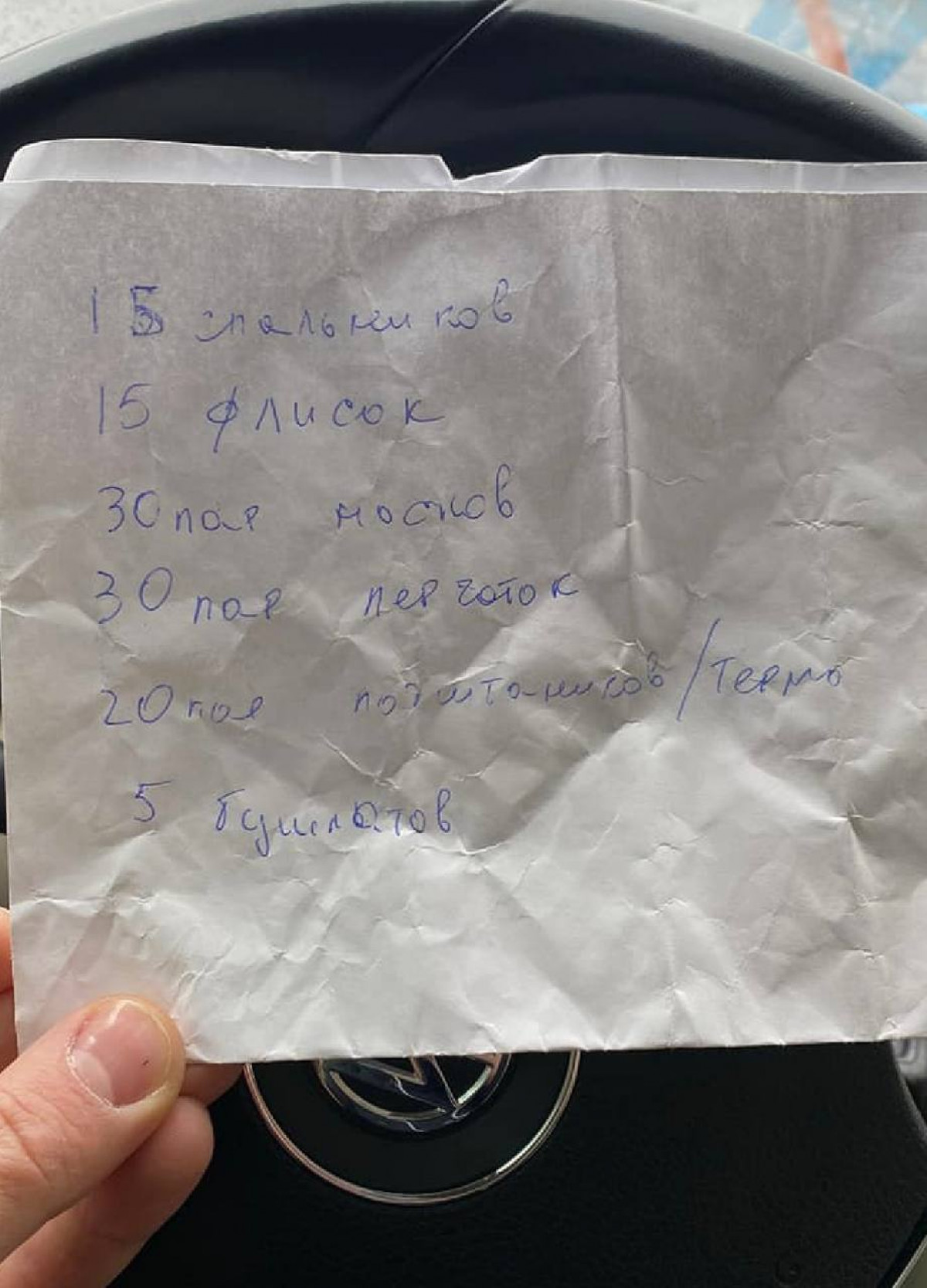 Slowly we started to arrange deliveries from different countries. We got to know people who had already organized purchases from Poland. Since you cannot make and pay online order, for example, 100 pieces of tiles, we reordered money to those who have been there, they bought and sent to us.
Later, we found a person in France who helped us to buy bandages and so on. We started to buy thermovisors, night vision devices and helmets from the Netherlands.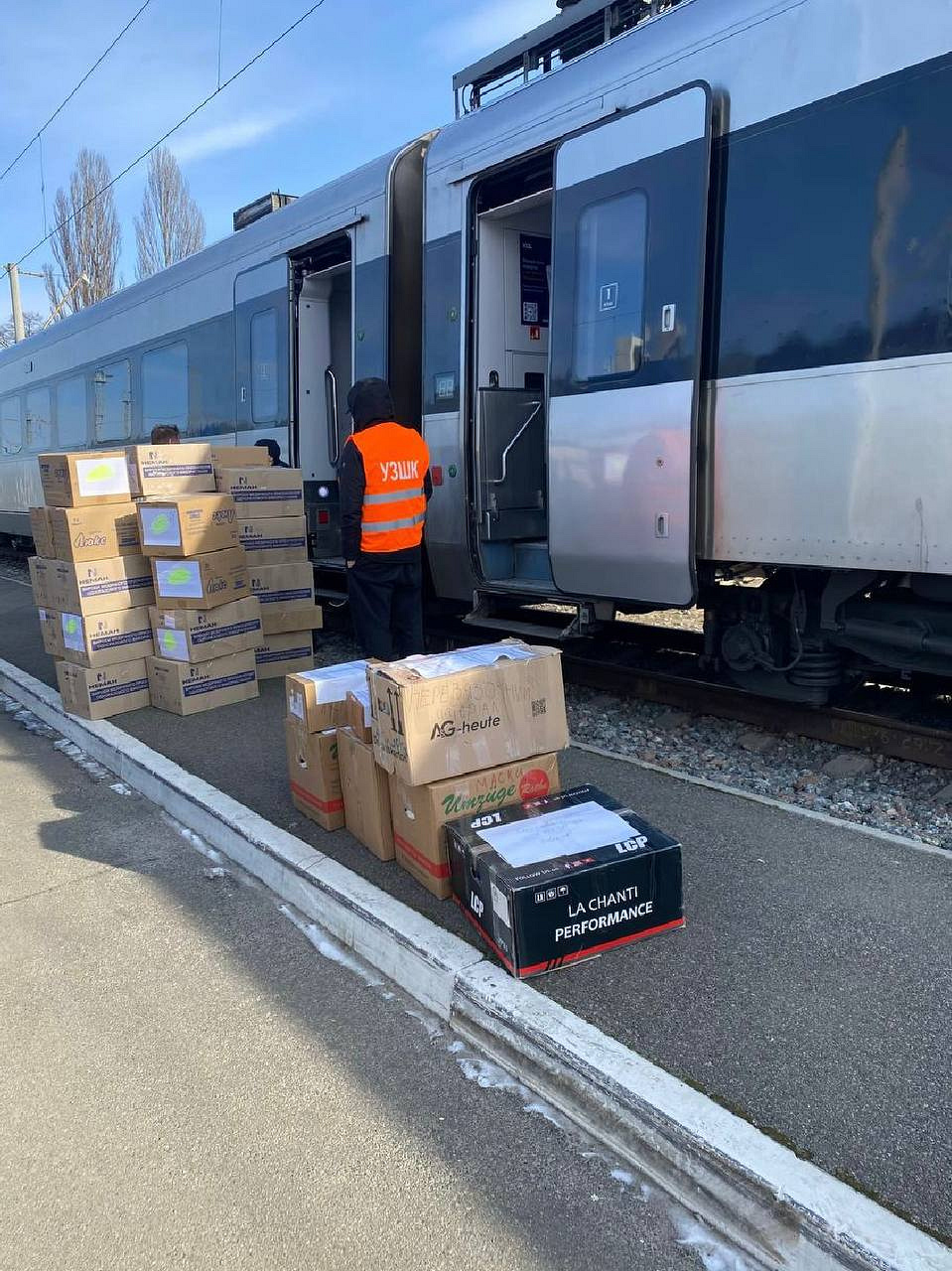 From the USA, our friend Alexander Stark brought meteorological stations, rangefinders and receiver caps by plane to Poland. There he transferred on volunteers transport and drove to Ukraine by car.
The logistics are sometimes very complicated. For example, something can go from Kyrgyzstan to China, then to Europe and Ukraine.
О. Brodska: We have decided to use our main resources for military procurement, and we sent different humanitarian requests to companies.
Some companies helped for free, others offered discounts. For example, Red Bull allocated energy units, which were extremely needed not to lose focus on the front lines, demining and debris removal, where the State Emergency Service worked. Make Up Company delivered personal care products for the military.
We met a clothing designer, Makar Liberman, who has workshops in Kiev and Rivne. We purchased fabric and they sewed us free of charge mackintoshes, padded noshes, military T-shirts, balaclavas and other things.
Designer Andre Tan also responded. They sewed and gave us several bags of fleece underwear.
Thanks to word-of-mouth, the information spread very quickly. Everyone communicated and said who needed what. We took humanitarian aid not only to Kiev, but also to Borodyanka, Bucha, Ivankova, Chernihiv, Sumy and other towns affected by the occupation.
At one moment we had a whole line-up of supplies that we had nowhere to store - we just didn't have time to distribute everything that came in straight away. Irina Paschalnaya, the developer of the house where I live, provided free storage space. She also helped with logistics, purchase of medicines, fast food for the military, animal fodder, as she lived in Lvov at the time. There was a huge problem with all this at first in Kiev.
Tell us about the creation of the charity. Why Pride?
О.Shulyak: Setting up the fund was a necessity. A lot of money went through the cards, and we realized that when the war was over, there would be questions. We could have worked through intermediaries, but this was additional problem. So we set up Pride Charity Foundation to make sure that everything was legally correct.
At the moment about 5 million UAH have gone through our fund. This is money from sponsors and people who cared and sent donations.
Before our official registration we called ourselves "Palianica". There was such a hype at the beginning of the war. But when our shipment from Europe was delayed and not released for a long time at the border - it turned out that a Charity Foundation with that name had a bad reputation and was already registered - we realized that we had to choose something else.
We settled on the name Pride. The word stands for a family of lions. It sounds beautiful and proud.
The logo and name of our BF perfectly captures the spirit of the team. Three lionesses can be seen on the logo, which form one big lion with a trident. The lions protect their lionesses.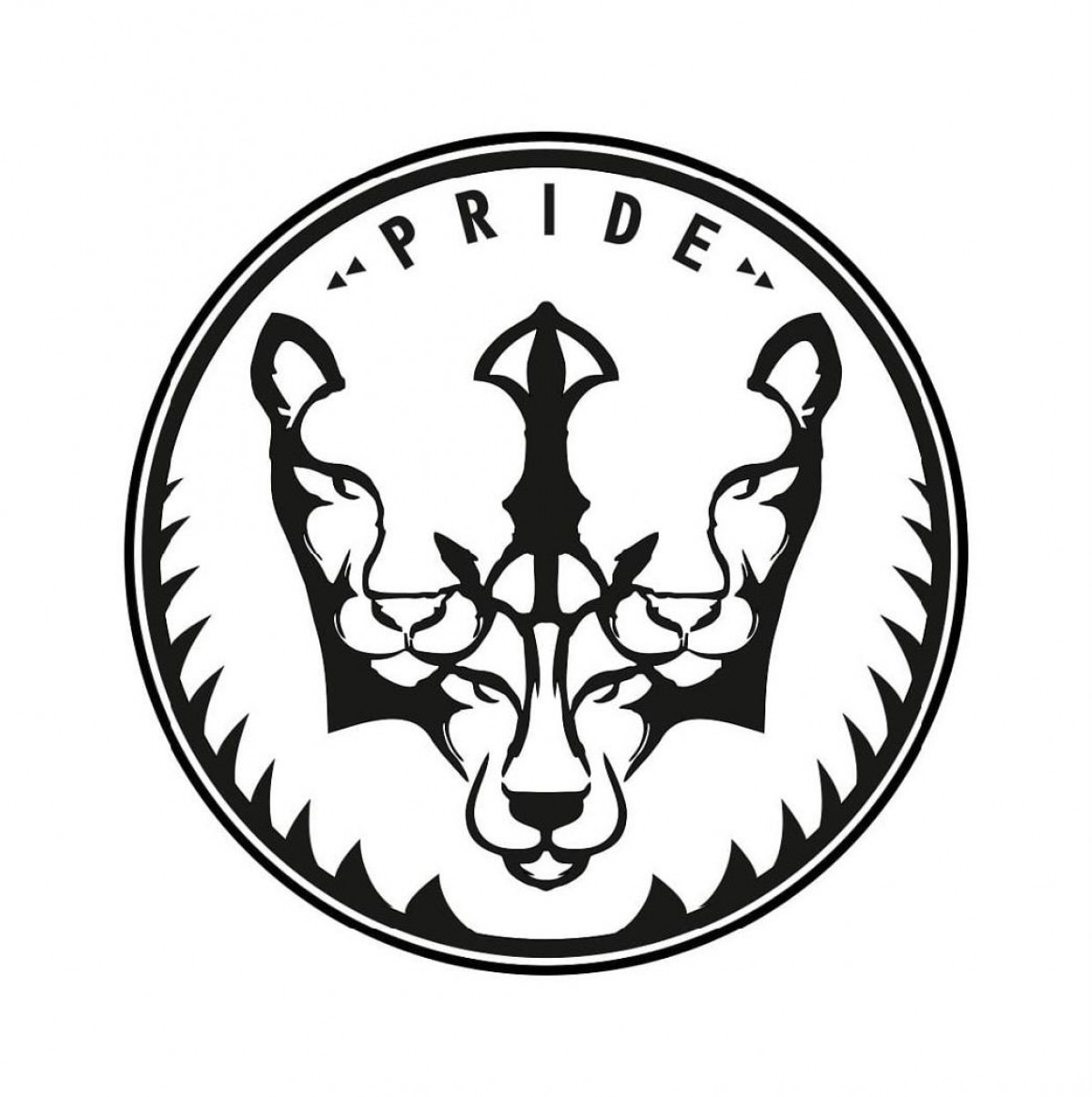 How many people are on your team?
О.Shulyak: Those who are actively involved all the time are about 15 people.
They are our colleagues in the tourism business, friends, acquaintances, acquaintances of acquaintances. They are people completely unrelated to each other, who decided to help our army in the early days of the war.
People of completely different professions and with different interests became one united team.
But in general at the peak there were 69 people in our chat room who participated with advice and help.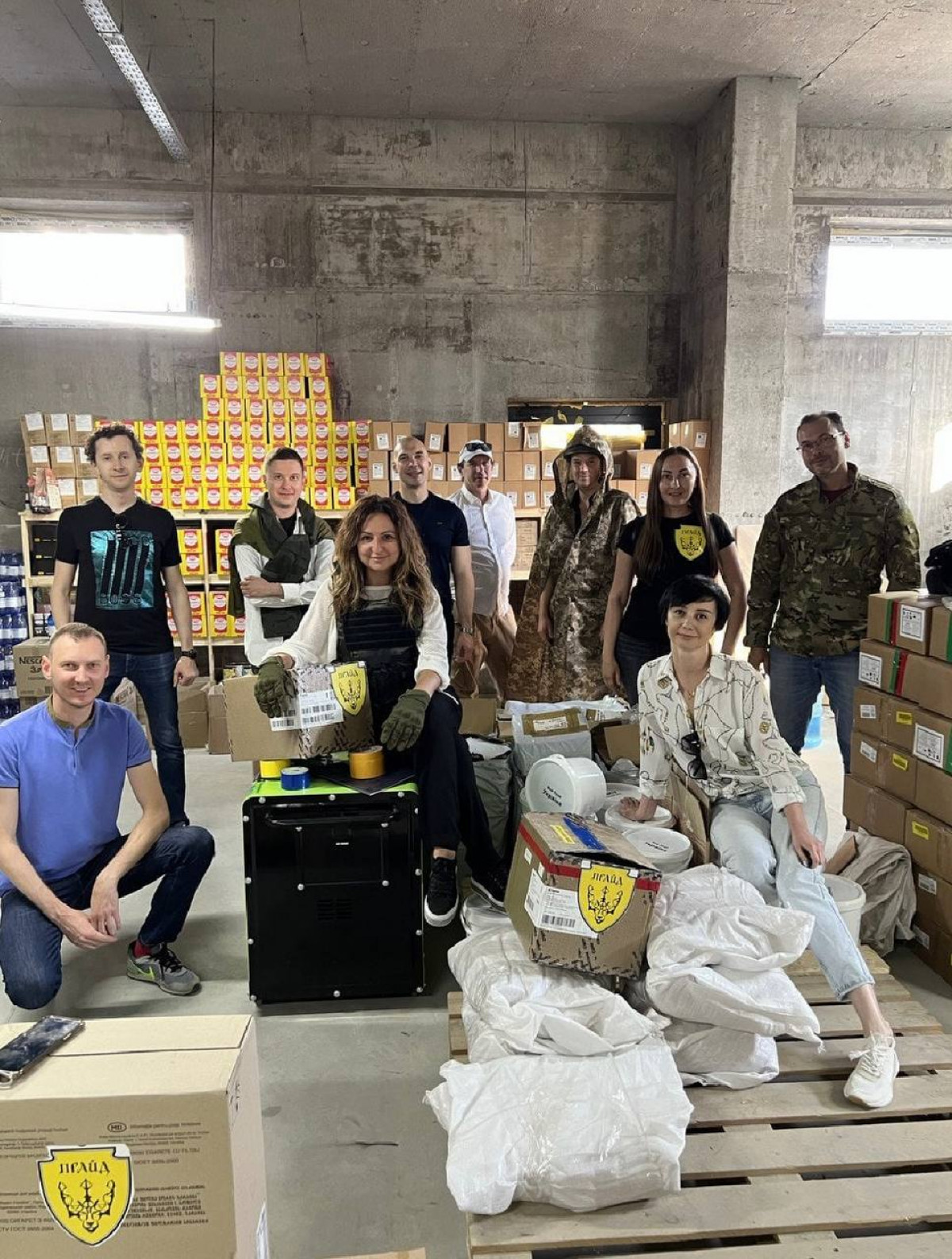 What is the most difficult thing about your business? What problems have you faced?
О.Shulyak: The main problem is, of course, money. They are always in short supply. Sometimes you don't even have time to receive a shipment from a preliminary order before a new one arrives in the amount of 500,000 UAH. It is difficult when you realize that you need a huge amount of money.
I am saved by the fact that we have a live business. And there won't be a situation where I won't be able to close debts and the people who ship it all to us will be left without pay. At the very least, I will be able pay them myself.
Besides, everything has to be filtered out. We receive a huge number of different requests in a day, and we have to work out whether they are realistic and prioritize them. Sometimes you have to say no.
Control is also important. If possible, we try to pass everything on without intermediaries. Or we find coordinators who can distribute the assistance we bring directly at a place.
For example, in our chat room there is Oksana Sharpatska, who is now in Georgia. She organized the delivery of medicine, which included 2,000 vials of the leukemia drug. The cost of one was about 500 dollars.
It was very important for us to make sure that the medicine would get to the people who really needed it. We made arrangements with the dispensaries and they sent us medical histories, photos to confirm the transfer of the medication, prescriptions, and so on.
О. Brodska: I wanted to tell you that we don't ask for and publish photos for PR purposes, but to confirm purchases to our sponsors and donators. This also encourages other people to help and remember that the war is not over, it goes on. And we can't stop helping.
We want to convey to people who think that our army is fully supplied with everything from the first days of the war, that there is a rotation of military personnel, there is a new arrival, there is a trivial physical wear and tear of things, and for each season we need to buy new uniforms.
Many of us, thanks to the AFU, are able to get dressed and go out into the street. We want the military also to be able to wear replacement clothes and use the essentials.
Have you heard of cases of unscrupulous volunteers?
О.Shulyak: I heard how in Spain people not indifferent bought a truck of fruit and vegetables for Ukraine. They found a volunteer who came and picked up the cargo. Later it turned out that they were selling this humanitarian aid at the Lviv's market. And such cases, unfortunately, repeated.
Does the desire to help disappear with the course of the war? What do you find strength in?
О.Shulyak: I am not tired of what we are doing now. I consider this is the prime importance now.
We must first win the war and then think about everything else. 90% of my thoughts are about the war. About me sitting here, they're out there in the trenches. It's much more painful for me.
О. Brodska: Oleksandr is very inspired by the morale of the soldiers he meets. There is no decadent mood among them, they trust Zelensky, the AFU commander-in-chief. Oleksandr continues to travel and help, even though he himself has come under fire more than once.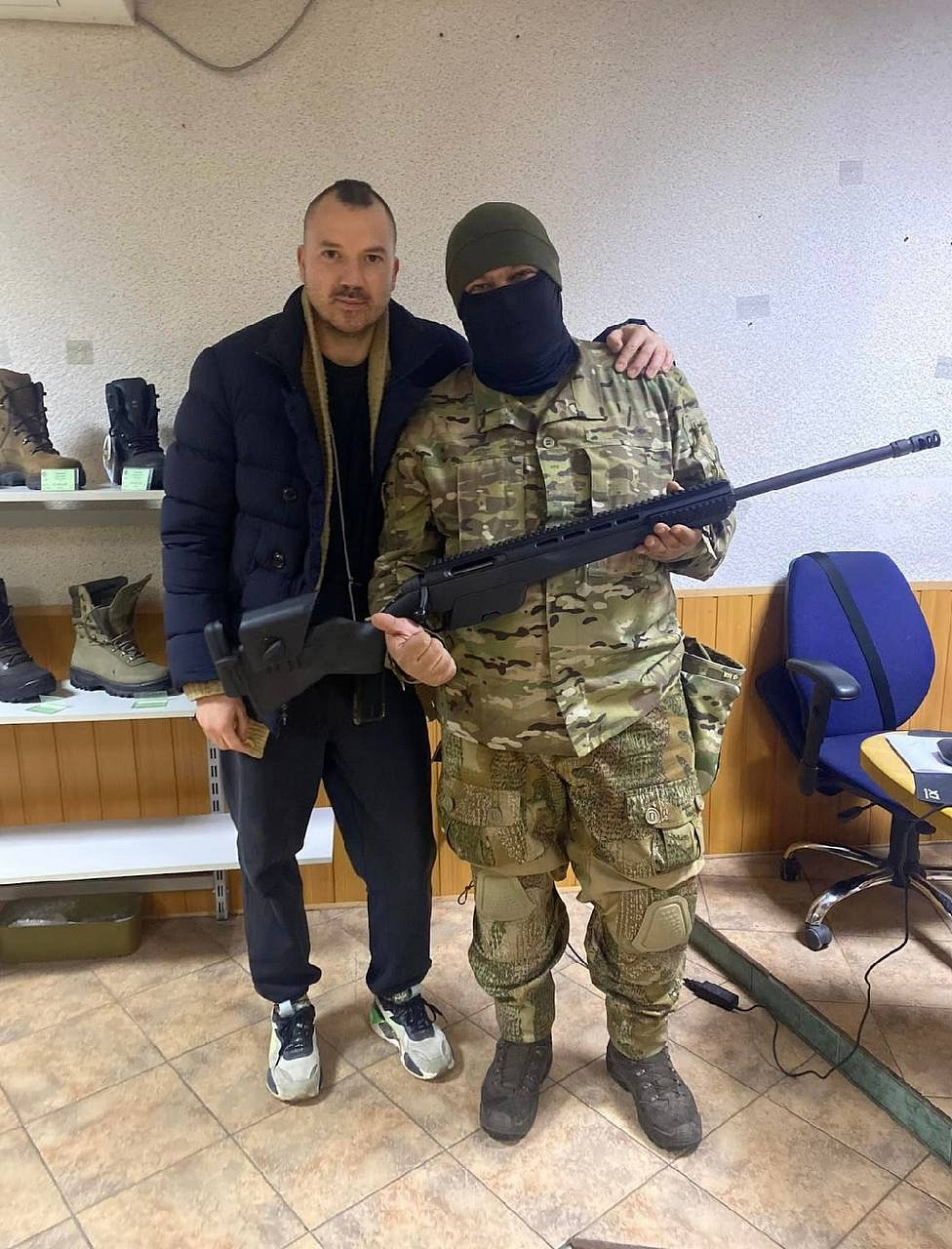 О.Shulyak: Yes, that's right.
Once, when I went to Irpen to our military, just opened the trunk and the bombing started. Everyone jumped into the ditches and I stand there embarrassed. They shout, calling me to them. I jump in the car, hit the gas, everything flies out of the boot, lies in the mud. I drive the car away and run towards them. The military said it was cluster bombs.
What was the worst day of the war for you?
О.Shulyak: For me, the scariest day was when the full-scale invasion began, because there was a fear that the government would give up. That feeling went away after the first news that Ukraine took the fight. When I realized that the country was united and the President, for whom I did not vote in the first round but for whom I was now ready to give my life, stayed strong, was not broken, I was no longer afraid.
I wasn't afraid of the bombing or of being shot. I was worried that the orcs would come here and set up russia here. There will be basements, repressions, and they will kill us just for the fact that we are a free people.
О. Brodska: For me the scariest day was when a journalist dropped a Google map of destroyed houses in Mariupol and we thought that my parents' house had burned down after bombing. Then we started looking into it and realized that it wasn't entirely accurate and there was a chance that the house was safe.
That was the day I felt a little death.
All the other days are like a blur. Realistically pulling out only by not being on my own and having a task every day. There's just no time for depression.
Have you thought about plans for your organisation after the war?
О. Brodska: When the war will end, we will need to help the families of soldiers who died, and those who return from the front.
О.Shulyak: We could organize retreats and trips abroad for people who will be returning from the front. They may have PTSD, we need to help them deal with it. We have a tourism company and can combine this professionally.
But so far we can only fantasize about it.
Do you believe in victory for Ukraine?
О.Shulyak: We do not believe in the victory, we are sure of it. For me, to believe is still to have doubts. And to be sure is without options. On the 24th of February I wrote a post: "We will win. It was a message to all those who were scared. My opinion has not changed".
Support the AFU and each other. Everything will be Ukraine!
Text: Lesya Pakharina.
Written by: Elle Ukraine